Transportation Services

Wheelchair Transportation

Doctor's Appointments

Stretcher Transportation

Elderly Transportation

Nursing Home Transportation

Ambulatory Transportation

Hospice Transportation

Patient Transportation

Long Term Treatments

Bariatric Transportation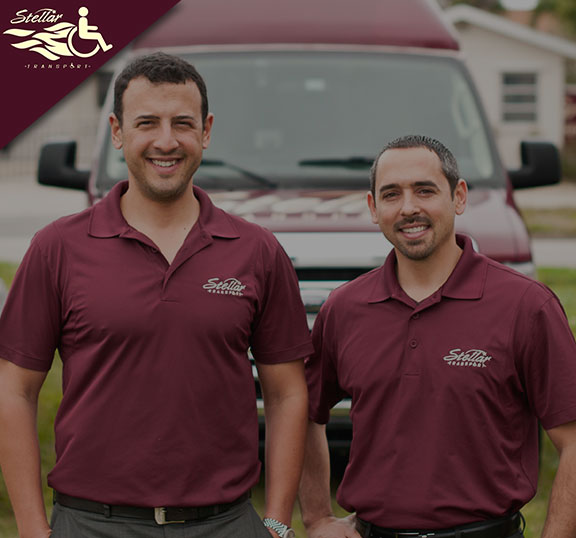 Stellar Transport of Melbourne
---
Our mission is to consistently deliver high quality, respectful, dignified non-emergency transportation services. Stellar Transport of Melbourne strives to give our customers the absolute best experience when in need of non-emergency medical transportation. Our vehicles area all late model and very well maintained to ensure a reliable transport. Our drivers are some of the best trained and polite in the industry.
We offer "door through door" service. That means your driver will come into your house or medical facility, take you to the vehicle, get you comfortably and safely to your destination, bring you inside and get you checked in. Your driver will give you a card so you can call the same driver to return when you are ready to leave. We guarantee to return within 45 minutes of your call, but in reality, we do our best to estimate when you'll be ready, and plan to be back around that time. We don't want to keep you waiting.
Our drivers arrive dressed professionally, in slacks, dress shoes and collared shirts, to project the respect and dignity with which we treat our clients. We are at your service.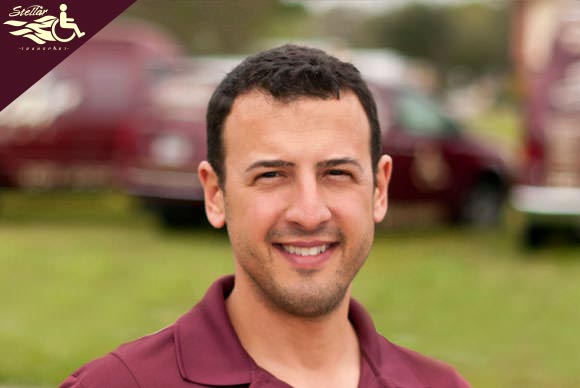 Luis Govantes
Owner & President
---
John O'Neill
Co-Owner & President
---
Fill Out Our Form
---
If you have a question for us feel free to fill out the form below. If you are looking to book a medical transportation trip please CLICK HERE.
---
---
Our Contact Information
---
Here at Stellar Transport of Melbourne we want to make it as easy as possible for you to contact us. Feel free to fill out our online form, give us a call, or send us an email. Either way you decide, you will be met by one of our friendly staff members.
(321) 222-6222

Call us today, we would love to hear from you.

info@stellartransport.com

One of our employees will get back to you within 24 hours.

Serving The Melbourne Area

We provide Non-Emergency Medical Transportation to Melbourne and surrounding areas. Contact us today!